300 MILLION PARTS & 1 SEARCH BOX:

Electronic
Components Pty Ltd
Your Global Sourcing Local Partner. is an independent B2B wholesale distributor of electronic components. We provide a complete and cost-effective sourcing solution for all your electronic component requirements. We source globally & deliver locally.
Your Complete Solution Partner. Our services range from bulk supply of single components to lengthy bill-of-material (BOM) fulfilment to executing complex projects involving design, engineering, sourcing, assembly & manufacturing. We stock and supply active & passive components, integrated circuits, memory chips, crystal oscillators, switches, relays, connectors and cable assemblies.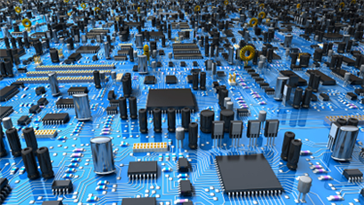 We excel in difficult-to-source shortage components and in sourcing hard-to-find components and quality guaranteed obsolete components. Rely on us to solve your shortage issues in a timely manner.
We understand that component shortages can prevent the on-time completion of your production and therefore as your sourcing partner we make it our responsibility to solve time-critical sourcing issues.

Why Buy From Us :
Free expert component sourcing service - we provide a one stop solution personalised to your unique requirements.
1 Year Warranty – we are so confident in the quality of our products that we provide an industry-leading 1 year warranty! Most other independent electronics distributors only provide 0 to 30 days warranty. We urge you to compare the warranty of your current distributor.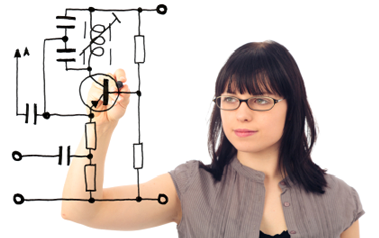 Flexibility – As an Independent Distributor we are not limited to specific manufacturers or to certain regions. This flexibility benefits you through fast delivery, lower pricing, ability to supply any component from any manufacturer, and bypassing factory MOQs (minimum order quantities).
Professional Engineering Support – Engineering is in our corporate DNA – our engineering background means we understand the products we sell and can therefore better partner with you to help identify opportunities to improve your business.
Reliability – On Time , Every Time provision of Quality Components - at dependable low prices.
Shortage & Hard-to-Find Parts.
Free Nationwide shipping on qualified orders greater than $1000.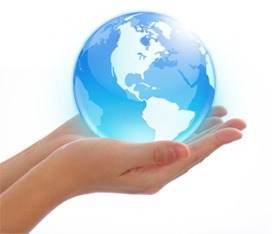 Our free sourcing service
allows our customers to outsource the time-consuming and complex task of sourcing numerous components to our expert team. We can quickly and efficiently supply hard-to-find items as well as provide word-best pricing for all electronic components. We utilise millions of inventory data files from major OEM's and stockists together with our word-best component search engine combined with our extensive Trusted Supplier Network to supply you with a complete solution to your component procurement requirements.

Most Popular Top 100 Electronic Components :
2n2222
P89V664FA
1051241000
TMP86FH09ANG
ne555
UCB1400BE
ISP1183BS
X0202NUF
ISP1301BS
H27UCG8UDAYRBC
XCS203PQ208C
PG05UBUL2
GV7601
js28f128j3d75
XCCACETQG144I
LUPXA255A0E400
PC28F256P30B85
DSN9NC51H223Q55B
K9F5608U0DPCB0
ssdsa2cw300g310
2060361
usb2514hzh
ST72C215G2B6
TK112V
Fm1106
SAB80C535N
DS2433S
1N4148
MC68HC711E9CFNE2
TCA965B
EPCS4SI8N
atmega12816au
MM74C922WM
50822835
CY7C68013A100AXC
TK15V
S3C2410A20YO80
1N4007
AT45DB161DSU
QU80386EXTC33
FT232RL
UDN2981A
XCS403PQ208I
UPSD3233BV24T6
mm74c922n
AT45DB642DCNU
TDA7056AN2
P89V664FA
LU82551ER
BS616LV8017EIP55
WM61A
XC95288XV7TQ144C
S3C6410X53YB40
rtc4513
MC68HC711E9CFN2
PSD4235G290UI
blf278
TLP181
ISP1520BD
TMS320F2808PZA
LUPXA255A0C400
MAX761ESA
8380821
MAX3232CSE
SFH4301
XC9521615PQG160I
MSP430P325AIPG
STM32F103VCT6
K9F1208U0CPCB0
AD9259BCPZ50
EPCS16SI16N
MT48LC16M16A2P75ITD
BS62LV1027SIP55
LDTS24A
K4S561632NLC75
MTP50P03HDLG
MCR18EZPF4700
NUD4700SNT1G
LAN9220ABZJ
H5PS1G63EFRY5C
UPD65640GF1973BEA
S5920Q
TXC06950AIOG
DS1602S
BCM5221KPB
SA5211d
8380821110
STS30N3LLH6
AT45DB321DSU
ATMEGA128AAU
IGBT
S5935QF
LTD6940HR
JANTX2N2222A
MM74C923WM
DS12C887
OPA2277UA
CLC014AJE
45138008010890
EP3C25E144C8N
2N7002LT1G

Manufacturers Offered :
As an independent distributor we have no restrictions and can offer almost any brand or product. We supply a broad range of components including (but not limited to) the following Manufacturers:-
3Com
3M
ABB
Actel
Adaptec
ADI
Advanced Interconnect
Advanced Micro Devices
Agere
Agilent
AKM
Alcoswitch
Allegro
Allegro Micro
Alliance Semiconductor
Alps
Altera
AMD
AMI
AMP
Amphenol
Analog Devices / AD
ANPEC
AOS
Arcotronics
Arc Suppression Technologies
Aromat
Arrow
Artesyn
Astec
AT&T
Atheros
Atmel
ATT
Augat
Auo
Avago
Avnet
AVX
BC Components
BELL
Belling Lee
Benchmarq
Berg
Bourns
Broadcom
Brooktree
Burndy
Burr-Brown
Bussman
Cal Chip
Cal Micro Devices / CMD
Calex
Catalyst Semiconductor
Cherry
Cinch
Cirrus Logic
Clare
Clarostat
CML
Coilcraft
Conexant
Connor Winfield
Cornell Dubilier
Corning
CP Clare
Cree
Crydom
Crystal Semiconductor
CT IGBT
CTS
Cypress
Dale
Dallas Semiconductor
Datel
Deutsch
Dialight
Digikey
Digital View
Dinkle
Diodes
Diodes Inc
Displaytech
Dynex Semico
Ecliptek
Edac
Elantec
Elcon
Electro Technik Industries
Element14
Electrolube
Elna
ELO
Epcos
Epson
Ericsson
E-Switch
Eupec
Evox Rifa
Exar
Excel Micro
Fairchild
Fair-Rite
Fastron
FC Lane
FCI
FDK
Fox Electronics
Foxconn
Freescale
FSC
FTDI
Fuji Semiconductor
Fujitsu
Future
Galaxy Power
GE
GEC Plessey
General Semiconductor
Gennum
Goldstar
Grayhill
GRE
GTE
Hamlin
Harris
Harris Semiconductor
HARTING
Hasco
Hewlett Packard
Hirose
Hitachi
Hittite
Honeywell
HP
Hynix
Hyundai
IBM
IGBT Modules Inc
IDT
Infineon
Inmos
Intel
International Rectifier
Intersil
IPS
IR
IR Semico
IRC
Isocom
ISSI
ITT
ITT Cannon
Ixys
JAE
JBM Electronics
Johanson
JST
Kemet
Kingbright
KOA
KOA Speer
Kycon
Kyocera
Lambda
Lane Electronics
Lattice
Lattice Semiconductor
L-Com
LC IGBT Industries
Legerity
Level One
LG
LG Semiconductor
LGHynix
Linear
Linear Technology
Linfinity
Liteon
Lite-On
Littelfuse
Litton
Logic Devices
LSI
LSI Logic
LTW
Lucent Technologies
Lumex
M/A-COM
Macronix
Magtech
Mallory
Marcon
Marvell
Matsuo
Maxconn
Maxim
Maxtor
Mechtronics
Mepco
Methode
Micrel
Micro Linear
Micro Power
Microchip Technology
Micron
MicroSemiconductor
Microwave Technologies
Midtex
Mijo Technology
Mill-Max
Mini-Circuits
Mitel Semiconductor
Mitsubishi
Molex
Monolithic Mem
Mosel
Motorola
Mouser
Moxie
MP
MSC
M-Tron
Murata
National Semiconductor
NCR
NDK
NEC Electronics
Nemco
NIC
Nichicon
Nippon
Nissei
NKK
NMB Technologies
Nova Microwave
Novacap
NSC
NTE IGBT
NXP
Ohmite
OKI
Oki Semiconductor
OMRON
Omron Electronics
ON Semiconductor
Osram
P&B
Paccom
Panasonic
Panduit
PanJit
Paradigm Tech
Performance
Pericom
Philips
Phoenix Contact
Plessey
Pletronics
PLX
PMC
PMC Sierra
PMI
Power One
Powerex Semico
Projects Unlimited
Pulse
Qualcomm
Quality Technology
Quantum
Quicklogic
Radisys
Raltron
Ramtron
Raychem
Raytheon Semiconductor
Renesas
Res-Net Microwave
RDM Solar
RF Chemical Technology
RFMD
Ricoh
Riverdi
Rockwell
Roederstein
Rohm
RXD
Samsung Semiconductor
Samtec
Sanken
Sanyo Semiconductor
Saronix
Schurter
Seagate
Seeq Technology
Seiko
Semikron
Semtech
Sensitron Semico
SGS Thompson
Sharp
Siemens
Signetics
Silicon General
Silicon Systems
Siliconix
Sipex
Sirenza
Skyworks
SMC
SMK Electronics
SMSC
Solitron IGBT
Sony
Souriau
Spansion
Sprague
SST
Startex
Steward
STMicroelectronics
Suhner
Sullins Electronics
Sumida
Sun Fire
Sunon
Sunyo
Supertex
Symbios Logic
Synergy
Taiyo Yuden
Takamisawa
TDK
TE Connectivity
Teccor
Telcom Semiconductor
Teledyne
Temic
Teradyne
Texas Instruments / TI
Thine
Thomas & Betts
TI
Tokin
TOKO
Topline
Toshiba
Traco
Transwitch
TRW
Tusonix
Tyco
UCC
UMC
United Chemi-Con
Unitrode
Valpey Fisher
Vectron
Vicor
Vishay
Vitelic
Vitesse
Vitramon
VLSI
Wafer Scale
Weller
Weltek
WIMA
Winbond
Xiamen Hongfa
Xicor
Xilinx
Yageo
Yamaha
Yamaichi
Zarlink
Zetex
Zilog