NOsparc® ARC SUPPRESSION
Extend the Life of Your Contacts and Decrease Your Maintenance & Service Costs With NOsparc.
Arc Suppression Technologies
manufactures the
NOsparc
range of arc suppressors – the world's first true arc suppression technology.
NOsparc
suppressors are small in size and are simply wired in parallel to your arcing contact.
NOsparc
can extend the life of relays, contactors and switches by a factor of 100 times.
If you have a problem with contact arcing or contact sparking -NOsparc is the solution.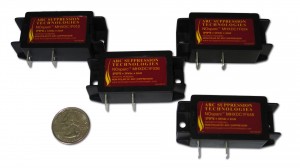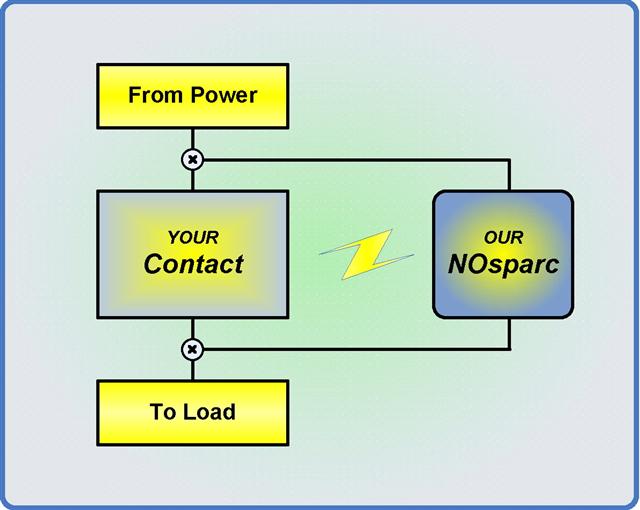 The
NOsparc
family of contact arc suppressors protect relays and contactors from the destructive arc energy created in power switching. Such contact arcing or sparking causes significant damage to the contact surfaces in relays, contactors and switches.
NOsparc arc suppressors virtually eliminate undesired arcing in electromechanical relays, contactors and switches. This increases the overall lifetime, reliability, and safety, reduces EMI emissions and decreases the maintenance costs of today's power switching products to unprecedented capabilities.
NOsparc truly solves the contact arcing problem that has plagued the electrical industry since its inception.
Relays, contactors, and other contact types such as snap-action switches work better with contact arc suppression!
Below is a brief video showing the dramatic difference between unsuppressed and suppressed contact current arcing:
Common solutions that have been historically used to address the issue of electrical contact arcing:-