Res-Net Microwave Releases New RNCA2 Series of Chip Attenuators
by ECPL on November 22, 2013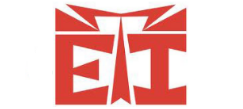 We are pleased to announce the availability of Res-Net's new RNCA2 series of chip attenuators.
These attenuators are designed to operate from DC-12.4GHz and can dissipate 2W of average (CW) power. The RNCA2 series attenuators are available from 0 to 20dB values.
The RNCA2 series is a direct replacement for RF Labs/EMC Technology TS03 series chip attenuators.
The new RNCA2 series is available in both commercial and hi-rel versions. The new
RNCA2-Series-Data-Sheet
is now available for download.
To learn more about the Res-Net Microwave products available from Electronic Components Pty Ltd, visit the
RF & Microwave Res-Net Products
page on our website.
To order or enquire about
Res-Net
products
Contact Us
, or
Email Us
. We will be pleased to discuss your Res-Net product requirements.