Nova Microwave and ECPL Announce Distribution & Sales Representation Agreement
by ECPL on March 4, 2014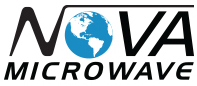 Nova Microwave Inc, a leading USA manufacturer of high quality Ferrite Circulators and Isolators, and Electronic Components Pty Ltd (ECPL) have have entered into an exclusive distribution and sales representation agreement for the Nova range of products.
Electronic Components Pty Ltd will be distributing Nova Microwave products in the Australia & New Zealand region. ECPL is honored to partner with Nova to bring the Nova's high quality microwave products to our market.
Nova Microwave (an Electro Technik Industries Company) specializes in design, development and manufacturing of high quality passive RF Microwave Circulators and Isolators. Available in single or multi-junction topographies and are specifically designed for use in varied environmental and temperature extremes.
The Nova circulators and isolators span the frequency range of 380 MHz to 26.5 GHz in varying bandwidths and are tailored to cover all standard and popular bands commonly used in Commercial Applications, Military Applications, Cellular and Wireless Telecommunications.
To learn more about the Nova Microwave products available from Electronic Components Pty Ltd, check out the
RF & Microwave Nova Products
page on our website.
Please contact Electronic Components Pty Ltd to discuss your Nova Microwave product requirements.